After 9 years as a Director and over 4 years as Chair of the Board, Jim King stood down as Chair in July 2021 and was thanked by all for his long service to Salford Credit Union and the wider co-operative movement.
A new Director, David Warburton-Broadhurst, stepped up to take on the Chair role at that point.
The Board of Directors subsequently elected Jack Youd as the new Chair of Salford Credit Union at their October meeting.
Jack has been a Director since 2014 and is committed to helping local people get more financially resilient by accessing Credit Union services.
Jack is shown here holding our Credit Union piggy bank with members of the team.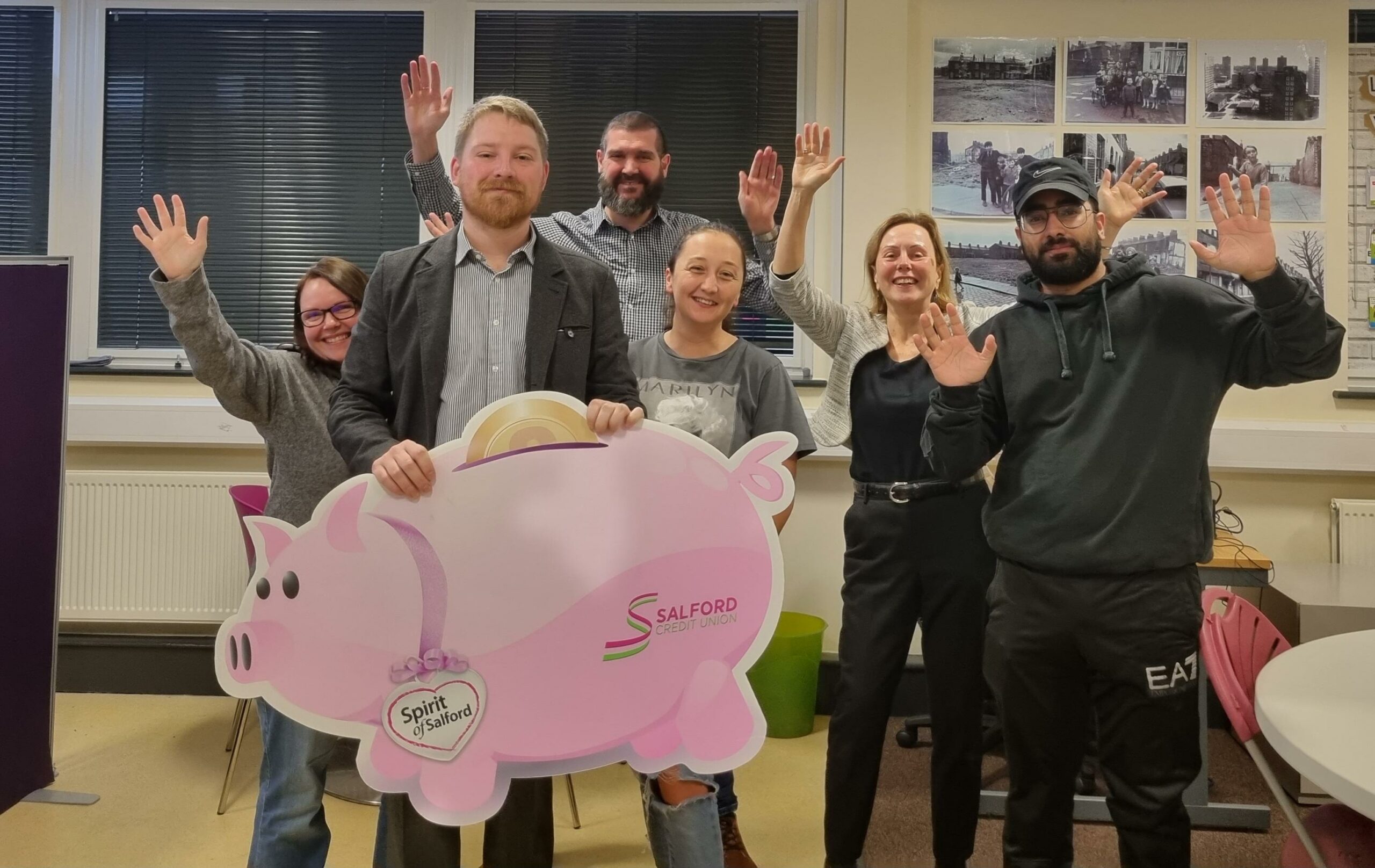 Join Salford Credit Union
You can join Salford Credit Union if you live or work in Salford or parts of North Manchester and Prestwich (post code areas M25, M8, M9 and M40).
Become a member
Already a member?
You can login to view your balances, view a mini statement, amend personal details, request or print forms, send an online enquiry, apply for a loan or request a withdrawal.
Login
Volunteer with us
Salford Credit Union is a co-operative, owned and controlled by its members (that's you!). We are growing and are increasingly busy so help is always needed, and always welcome.
Find out more