Credit Union Membership
Salford Credit Union exists solely for the benefit of our members- we have no external shareholders. We profit for you not from you!
We are here to help everyone become better off- to build your savings, offer affordable loans and help you manage your money.
Joining Salford Credit Union
If you want to save or borrow with us you need to become a member. You can join if you live or work in Salford or parts of North Manchester (parts of M25, M8, M9 and M40- see map). You can join if you are a member of Unison or Unite the Union, North West Region.
Membership normally costs £3 but during the Covid19 pandemic we are helping local people by suspending this charge.
Membership includes a Savings Account and you must have at least £5 in your savings to keep the account open.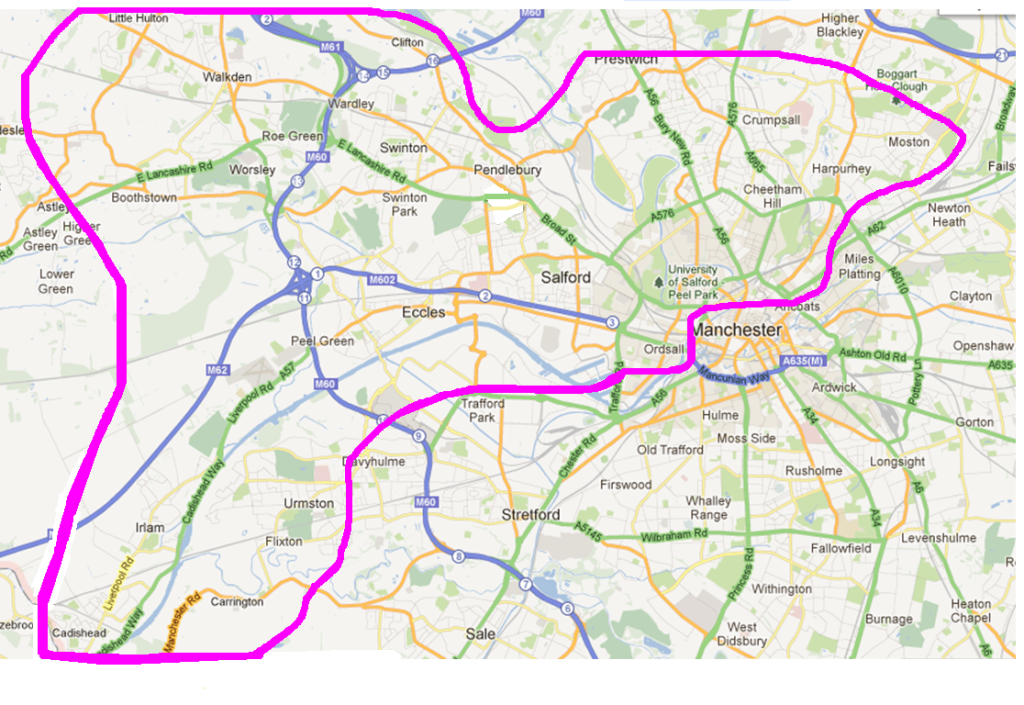 ---
Join online NOW…
To join online you will need an email address, your National Insurance Number and bank account details. If your application is successful we contact you to confirm membership and arrange to take payment for your Membership and first Savings deposit usually within 2 working days. You will then be able to register for online services.
If the identity check fails we will need you to visit the office with proof of your identity and address to satisfy our regulators' money laundering requirements.
To become a member you open a savings account– called a 'share account' because each member owns a share of the credit union. We ask you to save regularly so you can build your own savings and build the bigger pot so those members who need a loan are able to borrow.
If we have not received your membership fee and initial savings within 2 months of opening your account we may need to close it to avoid costs of maintaininginactive accounts.
To join in person
CURRENTLY THE OFFICE IS CLOSED TO THE PUBLIC.
If your online application to join fails we will need to arrange an appointment for you to come into the office to complete the residence and identity checks. This process will unfortunately take significantly longer than online applications. You will need to contact us to arrange this so we can send an application form in the post for you to complete. You will then need to
Come to the office and bringproof of Identity, proof of address and document with your National Insurance number
If your connection to the area is through work rather than residence a document from your employer showing where you work is also required.
Payroll Members
If you work for one of our Supporting Employers you are eligible for deductions from your Payroll. This gives you a safe and convenient way of saving regularly and access to very competitive loans. We regularly offer exclusive lower interest rates for Payroll members.
Find out more here Payroll membership or join now online…Membership application
---
Junior memberships
The credit union also welcomes Junior members to open saver accounts.
Members can join from birth and become full members eligible to apply for loans after their 18th birthday.
If the parent/guardian is not already a member of Salford Credit Union then we will need to check address and ID for the parent and see birth certificate or passport.
For more information and application form check out our Junior Savings page here
Proof of identity and address needed for adult membership
For proof of Identity and address we require the following:
Primary Photographic ID:
Passport
Full Driving Licence
Concessionary Bus Pass
Works Photographic ID
Proof of address:
Gas or Electric bill
Water rates bill
Council tax bill
Mortgage or bank statement showing your full address
Without Photographic ID
We require three items which should include any two of the above Bills or Statements listed plus one other of a Benefits Letter or a Letter from HM Customs & Excise showing your Tax Code.
These documents MUST be originals and NOT be more than 3 months old with the exception of your Council Tax bill, Benefits Letter or HM Revenue Letter which must be for the current year.
Confirmation of your National Insurance number can be found on a payslip, P60, Benefits Letter or NI Card.
How to pay in to your account
Paying in to your account is easy
Many of our members set up standing orders to save on a regular basis- weekly, fortnightly, four weekly or monthly. We can also take occasional debit card payments by phone or at the office.
If you are employed by one of our select Employer partners then you can make regular savings by payroll deduction. This means we will organise with your employer for your chosen savings (or loan repayment) amount to be taken straight from your salary or wages each payday and forwarded to your Salford Credit Union account.
Once you have joined you will get your unique Membership number and a Welcome letter.
We encourage all members to register on our website so they can check balances, view recent transactions and keep up to date with latest news.