Salford Credit Union building back better by supporting local entrepreneurs
---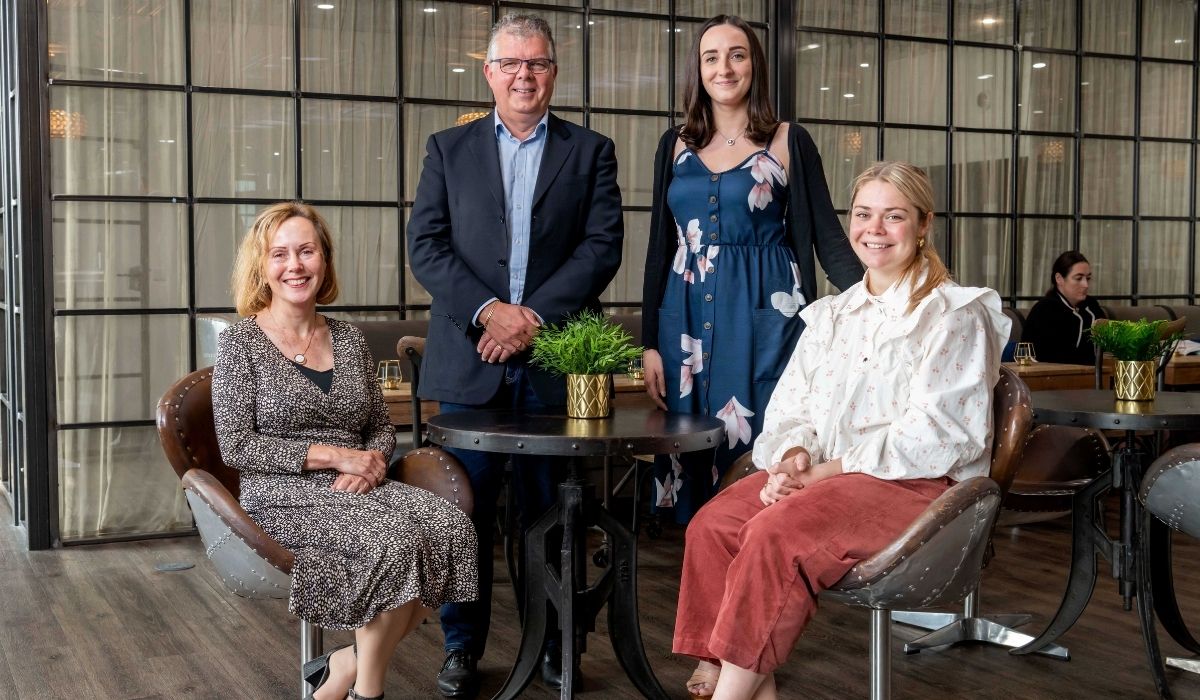 A new post-Covid landscape is being shaped in Salford as local residents saving with the Salford Credit Union will be backing diverse entrepreneurs with ethical and affordable lending to help them build and launch sustainable businesses, create jobs and add social value to the region.
Social enterprise Salford Credit Union will offer early-stage entrepreneurs from innovation hub HOST, the Home of Skills & Technology at MediaCityUK, loans and savings services to scale their businesses, ensuring they achieve strong growth.
This first-of-its-kind business model aims to help founders from diverse and disadvantaged backgrounds access funds at affordable rates as many start-ups and technology entrepreneurs struggle to secure credit from mainstream lenders. The loans will be subject to entrepreneurs enrolling on HOST's business and innovation growth programmes.
HOST provides innovative programmes for entrepreneurs, from start-up to later-stage, and actively supports entrepreneurs to generate revenue and secure investment to repay loans, lowering the risk for the credit union.
This means the dividends paid to Salford Credit Union savers will come directly from local entrepreneurial success, establishing a truly organic and ethical place-based, enterprise ecosystem.
Credit unions support and educate people including low-income families like single parents, or those who are financially vulnerable, by encouraging them to save what they can and only borrow what they can repay.
All HOST members and entrepreneurs will be encouraged to become savers with the Salford Credit Union and as well as benefitting from the loans that will be produced, they will also be supporting the local economy.
Established over 30 years ago, Salford Credit Union is a not-for-profit cooperative owned by more than 4,000 members and provides a local, ethical alternative to traditional banks and payday loan companies.
There are almost 3,500 social enterprises across Greater Manchester that reinvest between £45-90 million back into the region every year.
Mo Isap, CEO of IN4 Group, operator of HOST, said: "I am so proud to be partnering with Salford Credit Union to establish this unique social business model, which is unprecedented in a post-Covid world. People, place and culture are at the heart of everything we do, and this is how technology, innovation and entrepreneurship in a place needs to be supported. Salford is truly leading the way.
"We are nurturing entrepreneurs from the grassroots up and with the savers of Salford investing in the future of Salford, they have a real stake in its recovery from the pandemic. By supporting entrepreneurs to succeed, create new jobs and new opportunities for their local community, residents are providing valuable help towards building back better for the region."
David Warburton-Broadhurst, Chair of Directors of Salford Credit Union,said: "All Credit Unions are about people helping people. By repaying their loans to Salford Credit Union, local entrepreneurs will be helping to build local wealth in our city. When we can share dividends with our members this encourages the savings habit, which ultimately helps people get more control over their finances. As an ethical lender, Salford Credit Union are proud to be able to support local innovation and employment through this new partnership."
Salford Credit Union will also be delivering a session about alternative finance as part of HOST's Fund Your Tech, a free to access masterclass on Monday 27 and Tuesday 28 September. To register, visit: https://www.hostsalford.com/programmes/fund-your-tech/