Salford Credit Union backs International Women's Day by encouraging women to become financially independent
---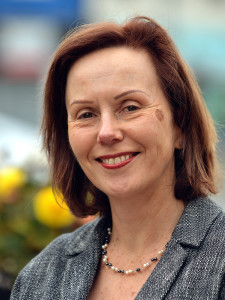 Salford Credit Union is backing International Women's Day on Wednesday, March 8 by encouraging women to become financially independent.
Sadly, we are aware some of our residents are victims of domestic abuse and too many feel they cannot afford to leave their partners or regain control of their money and independence without help.
SCU, led by our chief executive Sheila Murtagh, works with Greater Manchester Police to support women while they get back on their feet financially and beyond.
If you are in this situation, the first step is to get an account with a UK bank account number and sort code to which only you have access.
We can open a credit union savings account with a prepaid debit card and make calls on your behalf to redirect salaries and benefits.
If necessary, the credit union may be able to offer a loan to move home or help budgeting to reduce outgoings and tackle debts.
Our sympathetic staff will help you to take control of your money and look forward to a brighter, safer and more financially stable future.
We know it is hard and maybe frightening to take the first step but don't suffer in silence – you are not alone.
Contact us in confidence on 0161 686 5880, info@salfordcreditunion.com, or in person at Brotherton House, 1 Loganberry Ave, Salford, M6 5AA.
PHOTO: CEO Sheila Murtagh