Get away this summer thanks to Salford Credit Union's savings and loans
---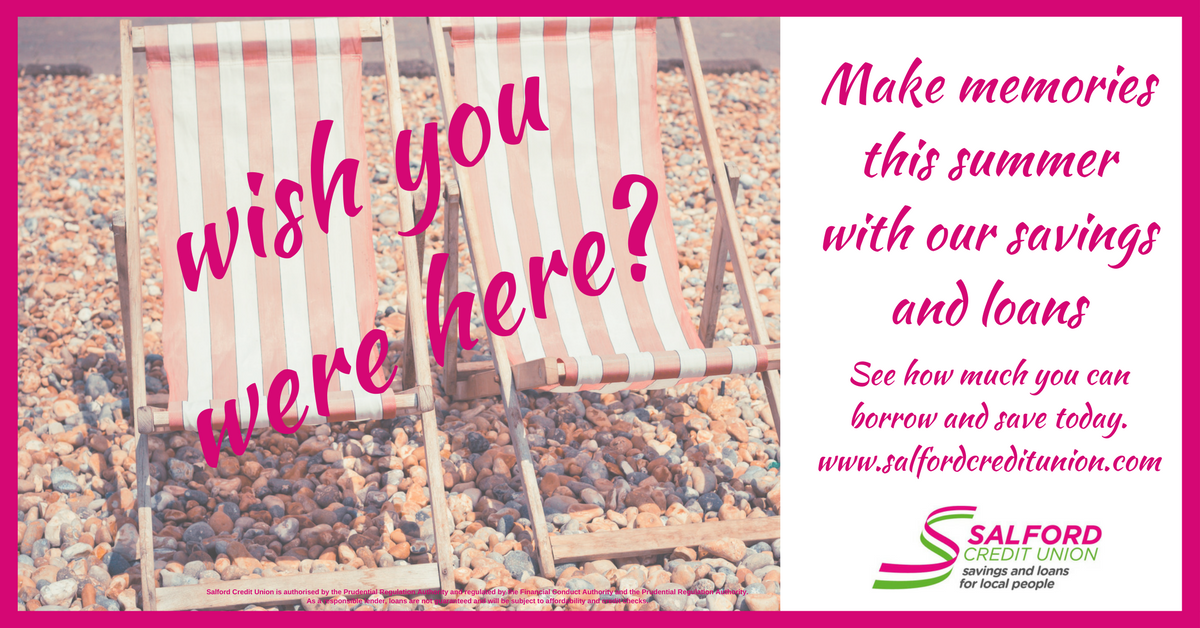 Booking a holiday can certainly cure the winter blues – but the credit card bill can leave you with a financial headache.
We're launching a campaign to make sure booking that next holiday results in a smile on your face and more pounds in your pocket.
Check out our best loan deals to date– and the opportunity to save easily with services online, in our branches and on the phone.
Want to find out more? Get in touch to speak to a member of the team today.